Salt, 2016
Choreography for the Soft, Crook of Our Arms, 2015 (work in progress)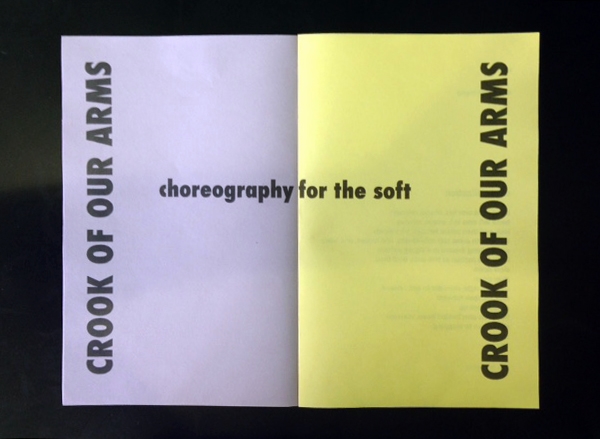 Choreography for the Soft, Publication for Wendy's Subway, Brooklyn, 2015
Apagar La Luz rehearsal video, 2015
Apagar La Luz, 2015
The Conviction of Pearl Dakota, 2014
3X5, 2014
3x5 Performance Score A for J.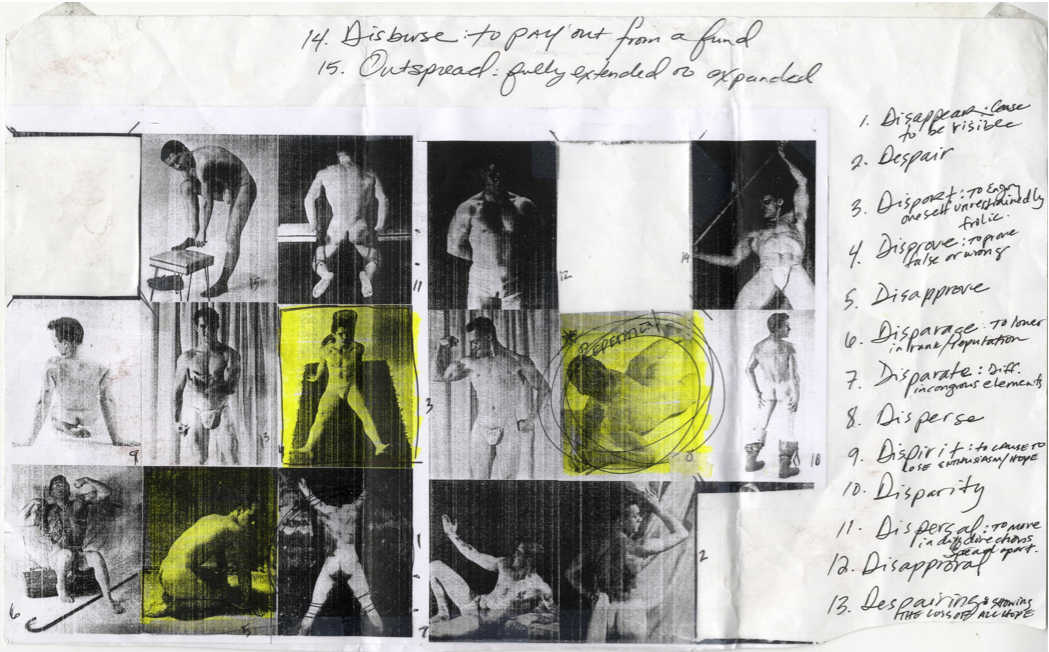 3x5 Performance Score B for Joseph
Untitled, 2013, ESCAPE GROUP
Salt, 2016
apogeejournal.org/2016/06/queer-history-queer-now/#Jsoto
Choreography for the Soft, Crook of Our Arms, 2015 (work in progress)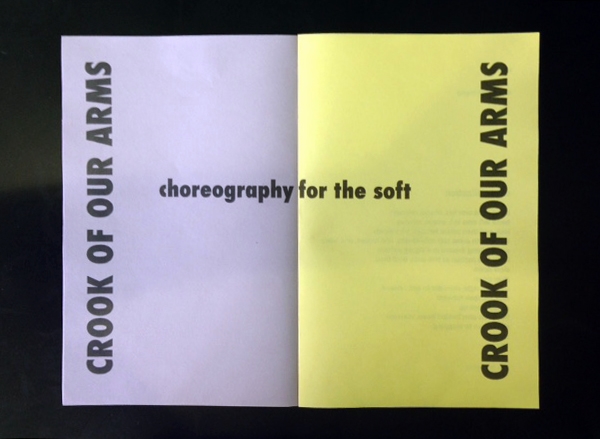 Choreography for the Soft, Publication for Wendy's Subway, Brooklyn, 2015
The anatomy of Choreography for the Soft looks at and approaches the body holistically and comprehensively recognizing that it is imperative to regard it as both a consciousness and physical apparatus for change.  The Crook of Our Arms performance score is currently being translated to Spanish and published by Wendy's Subway along with other contributions to their collaboration with Aeromoto, a public lending library in Mexico City that hosts independent editions with a focus on Latin America and Mexico.
Apagar La Luz rehearsal video, 2015
While developing a solo my body functions as a sketch, collecting some of these gestures which reference both singular and group movement. The movements featured in the video provided are gathered from earthquake drills, personal experiences and images of recent protests, as well as studio-based movement experiments involving sensory deprivation.
The Conviction of Pearl Dakota, 2014
ccccc
3X5, 2014
Joseph Hutto and J. SotoPerformed as part of Extinct Entities performance festival, January 2014Inspired by the the photographs of Kris Studio
3x5 Performance Score A for J.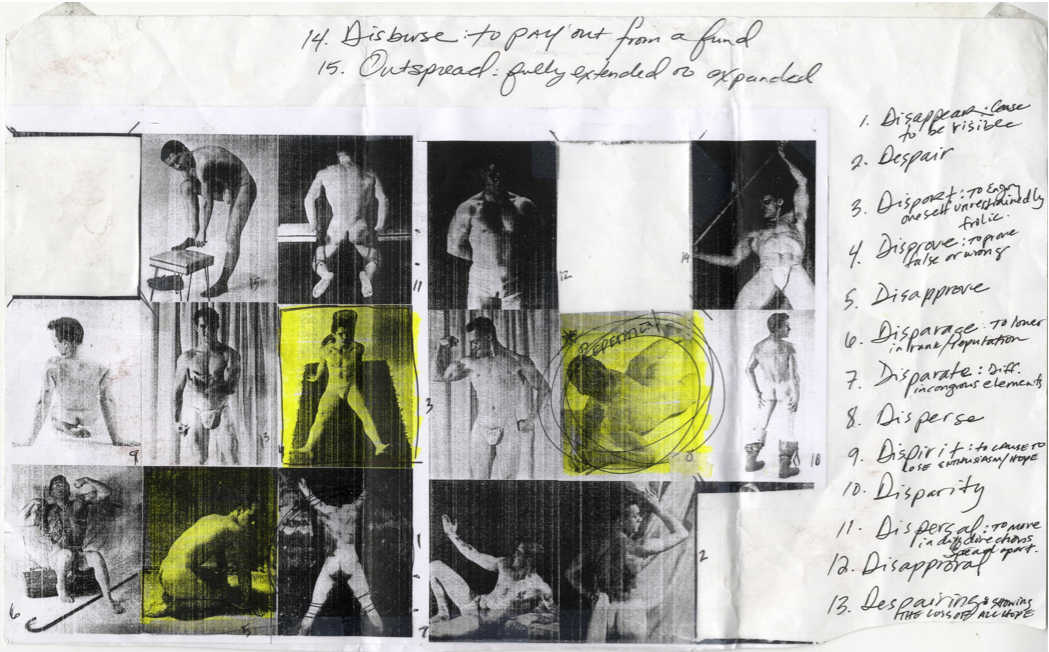 3x5 Performance Score B for Joseph
Untitled, 2013, ESCAPE GROUP
Imperfect Symmetry at A+D Gallery, Chicago ILfeaturing dancers, Sabrina Baranda, Gemma Martin and Evelyn SanchezChoreographed in collaboration with Anthony Romero